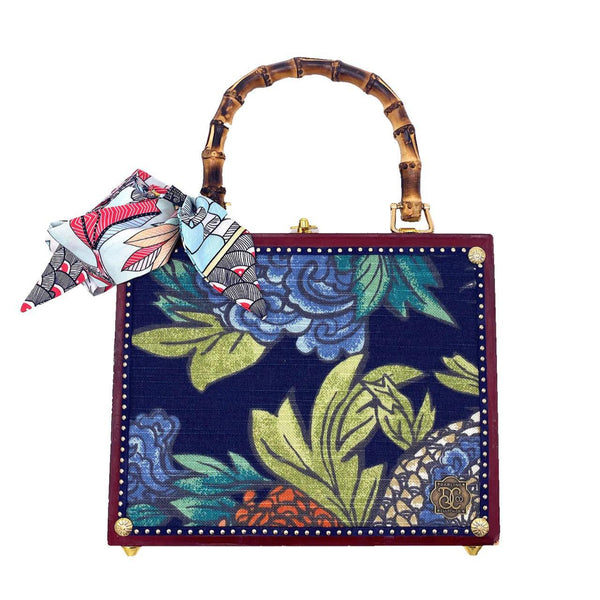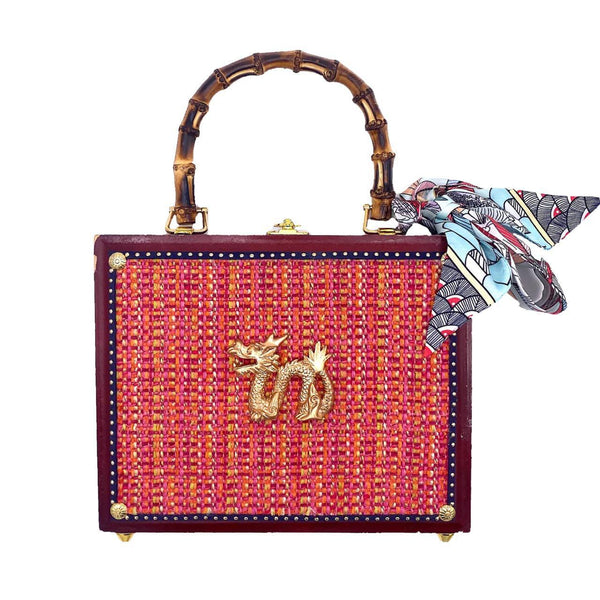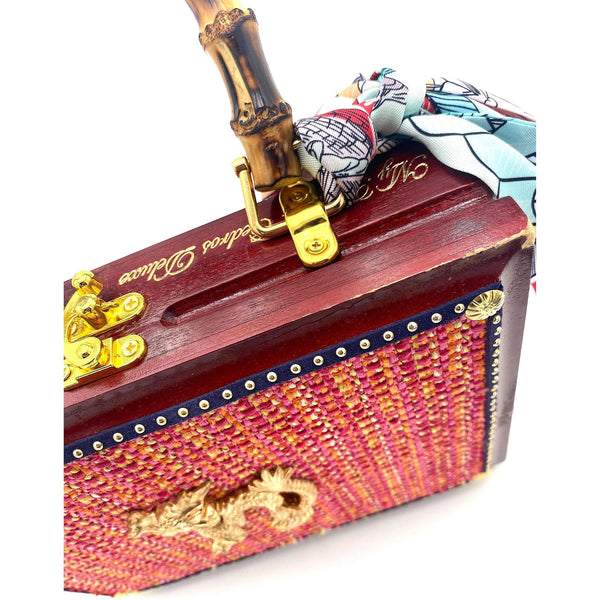 Features: designer blue floral chinoiserie fabric on the front and pink tweed fabric on the other with a gold dragon accent in the center. Both sides finished with our signature navy suede and gold riveted trim.
Other details include: multicolored coordinated silky accent scarf dangling from the burnt bamboo handle, and brass hardware (clasp, hinges, tacks, and purse feet) have been added. The Interior is finished with a velvety liner and a small mirror. The box is upcycled from a former cigar box, (which has been thoroughly de-odorized), and all original hardware and labels are left intact when possible. Each box has been scrutinized prior to selection, and although small scratches or signs of mild wear and tear are normal, they are considered part of the charming character of these bags, making each one truly one of a kind.
Measurements: 9.25" x 7.5" x 2.25"