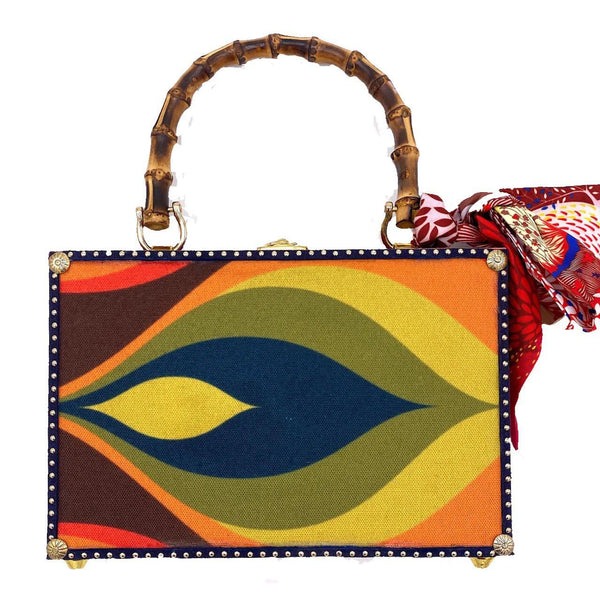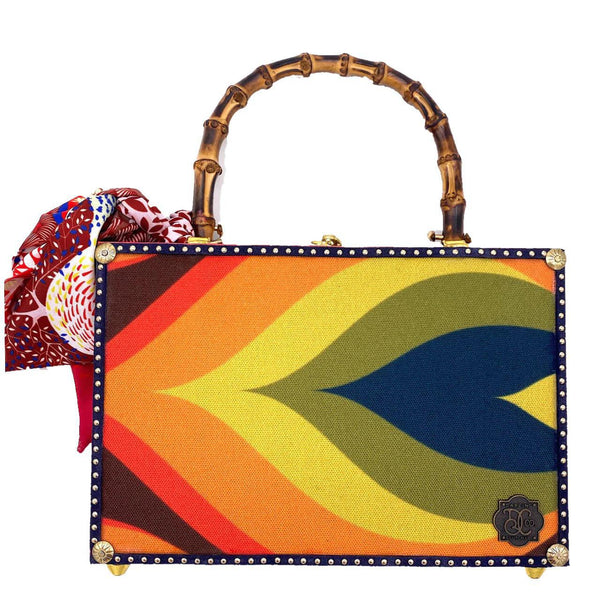 We've got a groovy kind of love for "An Eye for Mod" bag. It features a 60s insired vintage "eye" fabric which leaves much to interpretation with its design. It is finished with our signature blue and gold riveted suede trim and the perfect accent scarf.
Other details include: burnt bamboo handle, and brass hardware (clasp, hinges, and purse feet) have been added. Interior is finished with a velvety liner and small mirror. The box is upcycled from a former cigar box, (which has been thoroughly de-odorized), and all original hardware and labels are left intact when possible. Each box has been scrutinized prior to selection, and although small scratches or signs of mild wear and tear are normal, they are considered part of the charming character of these bags, making each one truly one of a kind.
Please note: this bag is handfinished in our design studio, and each one may have slight variations from what is pictured here. Varied artistic details add a unique charm to the clutch and are completely up to the designer's discretion at the time your bag is made. 
Measurements: 9" x 6" x 2"