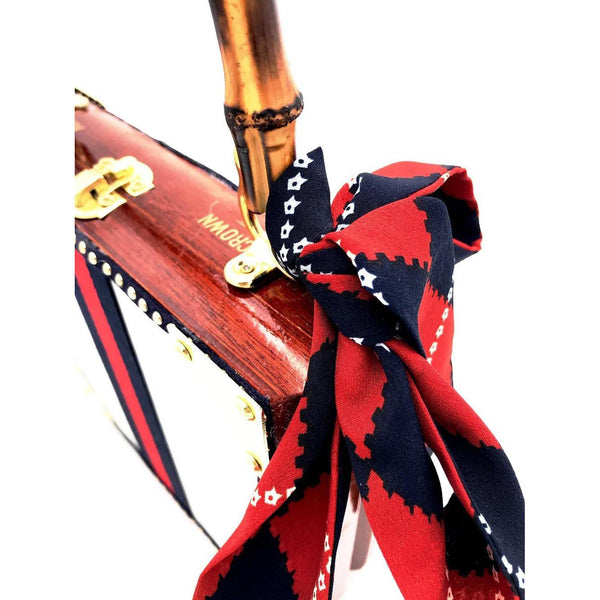 The "Ashley" Bagwas a custom bag designed in collaboration with social media influencer and Instagrammer, Ashley Wells. Ashley wanted a sophisticated nautical look with clean lines that reflected her personal style and interests but also offered wardrobe versatility. The argyle scarf and red tassel completed the look.
Other cigar box clutch features include decorative gold edge protectors, clasp, hinges, and purse "feet," burnt bamboo handle.
Measurements: 8.5" x 7.75" x 2"