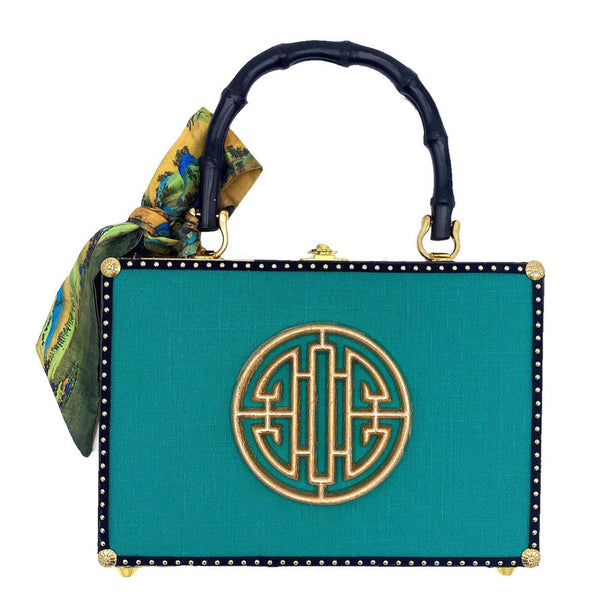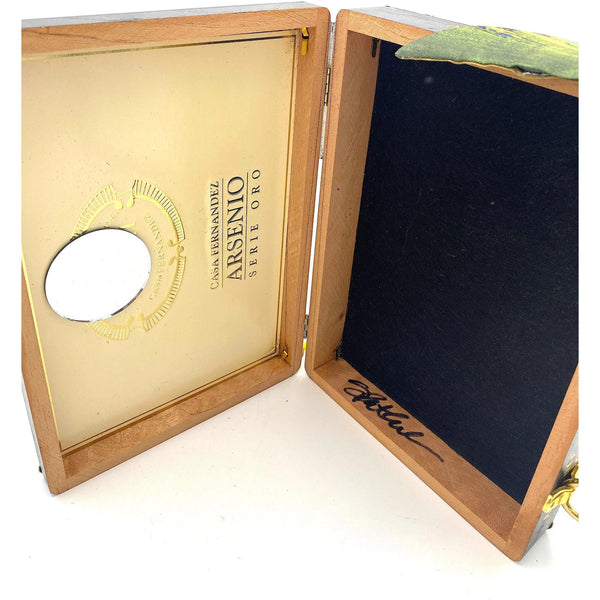 Chinoiserie Teal Leopard Bag
Bright colors like this stunning teal of this vintage fabric are making a big comeback! Our bags are often designed to blend current or fashion-forward trends with a classic or vintage chic look, helping to create a truly unique standout style for you!
The Chinoiserie Teal Leopard bag features an extremely rare teal fabric on one side with an oversized wooden, gold-painted, Chinoiserie motif ornament in the center. The other side is covered in a Ralph Lauren leopard print linen. It is finsihed with our signature black and gold riveted suede trim and a fabulous coordinating silky scarf tied at the bamboo handle.
Other details include: black bamboo handle, and brass hardware (clasp, hinges, and purse feet) have been added. Interior is finished with a velvety liner and small mirror. The box is upcycled from a former cigar box, (which has been thoroughly de-odorized), and all original hardware and labels are left intact when possible. Each box has been scrutinized prior to selection, and although small scratches or signs of mild wear and tear are normal, they are considered part of the charming character of these bags, making each one truly one of a kind.