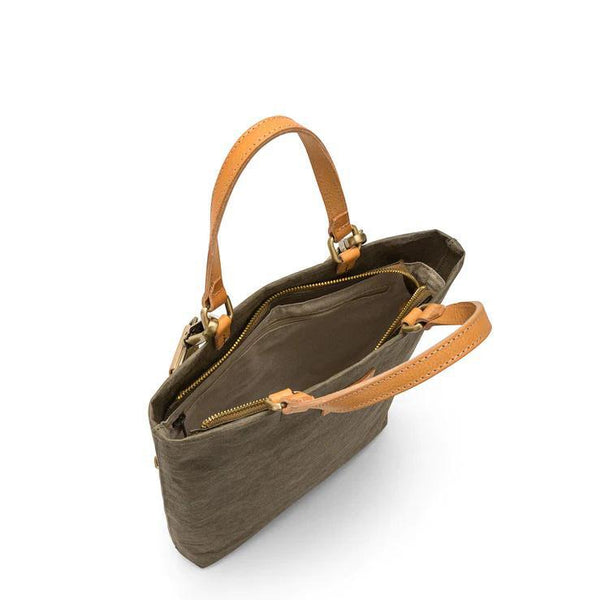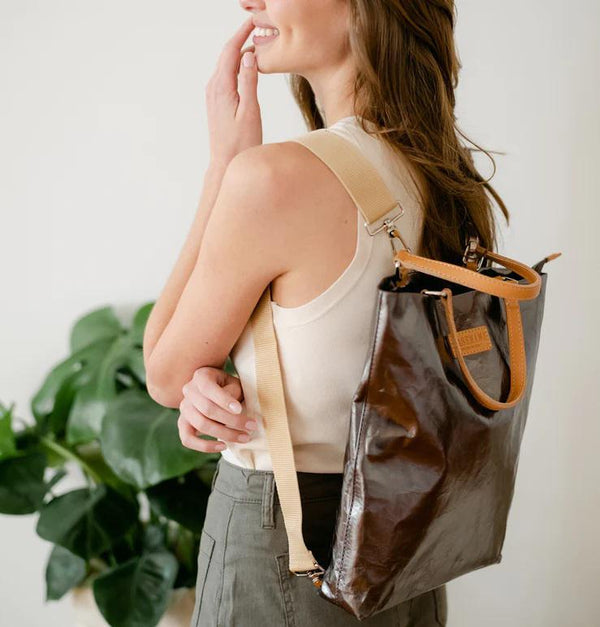 Perfect for transitioning from a laptop/work bag to a chic and stylish handbag. The Otti backpack is lightweight, durable and will hold a slim laptop or tablet along with your other daily essentials. The straps are removable allowing you to hold by the bags leather handles and transition into a handbag. Features:
Adjustable and removable backpack straps made from organic cotton
Top zipped closure
One internal zippered pocket
Water resistant
Composition
AGGO® Washable Paper with vegetable tanned Tuscan leather details. 
**The production process in our sustainable tanneries is chromium free. The leather used is a by-product from the food industry, thus utilizing available meterials to reduce waste.

Care

Hand wash or wipe clean. Wash in warm water using a mild detergent or soap. Be sure to rinse thoroughly and reshape before air drying. Do not wash the leather details.